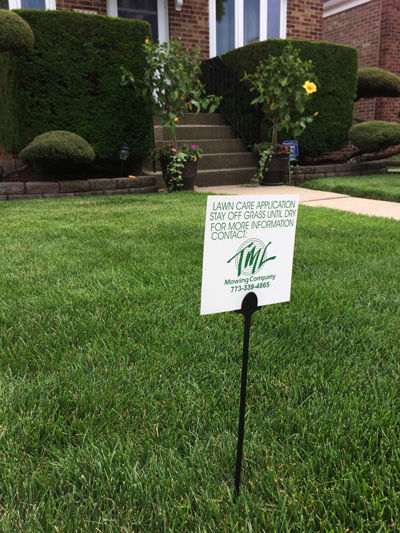 Lush, healthy, weed free! TML Mowing has the right products and expert technicians to give you great results.
For a Healthy Lawn…
The TML Lawn Fertilization Program includes 5 rounds of dry granular fertilizer. Each round is formulated to provide the best health support for that particular time of year. Weeds are treated at no additional cost on an as-needed basis.
Why five rounds?
This is a middle of the road approach. The ideal would be to apply 1/3 lb. nitrogen per 1000 sq. ft. every two weeks. On the other hand, a minimal approach would give the lawn one heavy dose in the fall. The TML program applies 1 lb. of nitrogen per 1000 sq. ft. every 6 to 8 weeks. This approach, along with the use of slow-release formulations, gives a cost effective means to maintaining the health and beauty of your lawn throughout the entire growing season.
Since the weather and the growing habit of the grass changes throughout the year, what is applied should change as well. For example, during the summer the available nitrogen should be at lower levels. At the end of the season, with cooler weather and the grass being in root development mode, the lawn can make use of a heavy dose of nitrogen in that narrow window of time that is so crucial to the overall health of the lawn in the upcoming season.
The five visits per season also afford the opportunity to gain control of the full range of weeds: annual grassy weeds, as well as perennial, summer annual and winter annual weeds. If your weed campaign is only once a year, you will never get control of all the various weeds. Crabgrass needs to be treated in early spring, most perennials in mid spring and mid fall, summer annuals late spring and early summer, winter annuals in mid to late fall.
Weed Control
TML uses a careful surveying method, spraying only where we find weeds. This approach minimizes the use of chemicals, lessening both environmental and human exposure. Although this takes more time, it is the more responsible way. Other companies are just starting to adopt this practice. TML, however, has been doing it all along. It should be noted that following our program for multiple seasons can lead to a level of health for your lawn that requires almost no chemical spraying. It is beauty in cruise mode.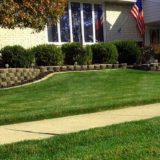 Weekly Lawn Maintenance
Neat! Clean! Beautiful! Your lawn will love this consistent, detailed attention. Step up to the professional look and carefree.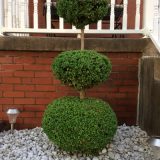 Shrub Trimming
Shaped and pruned, your ornamental trees and shrubs can look like works of art. Maintaining the shape and size.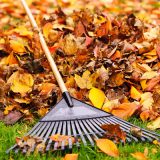 Spring & Fall Cleanup
Lots of leaves…No problem! We'll leave it looking neat and clean. Trees give us oxygen, shade and changing beauty.